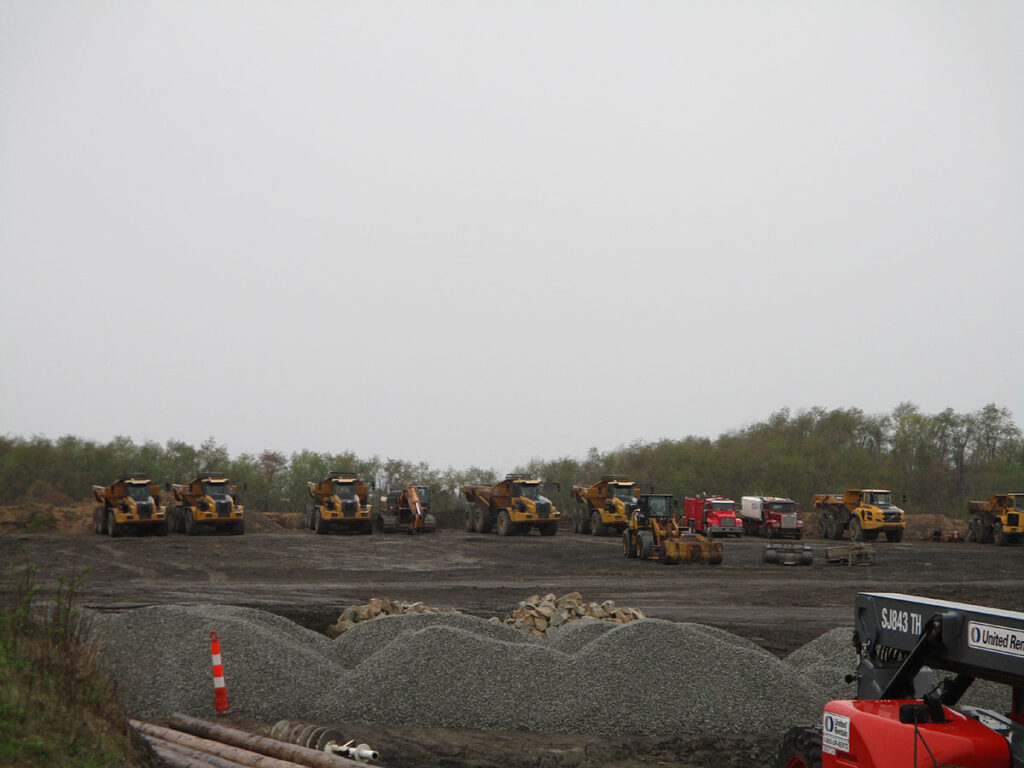 Equipment
Charles J. Merlo, Inc. owns a wide variety of construction equipment in many different classification groups. Our assets in this area is what sets us apart from the competition and gives us the competitive advantage needed to ensure our projects are completed safely, on-time, and within budget. No company our size has the assets and resources available to them like we do.
20 Excavators – from minis, wheeled, 200 models, 330 models, 400 models, and long reach, and swamp excavators
15 Bulldozers – D3 models to D9 models
7 Cranes – rough terrain models, crawlers, and truck cranes
16 Loaders – skid loaders to 988 models
2 Drill Rigs – Bauer BG11H and Texoma Taurus XL
1 Each Rock Crusher and Screen – METSO LT1213 and Terex Finlay 693 Supertrack Crawler
10 Tandem Dump Trucks
14 Rollers – walk behind rollers, smooth drum, and padsfoot
5 Articulating Trucks – 35-40 ton capacity trucks
5 – Flatbed trucks – single axle, tandem axle, and roll-offs
32 Pickup Trucks
Trailers – assorted lowboys, flatbeds, and storage tool trailers
Attachments – assorted attachments for excavators, loaders, etc.
Miscellaneous Equipment – assorted pumps, air compressors, light plants, water trucks, saws, engineering equipment, finishing machines, generators, tampers, vibrators, welders, jack hammers, hand tools, etc.